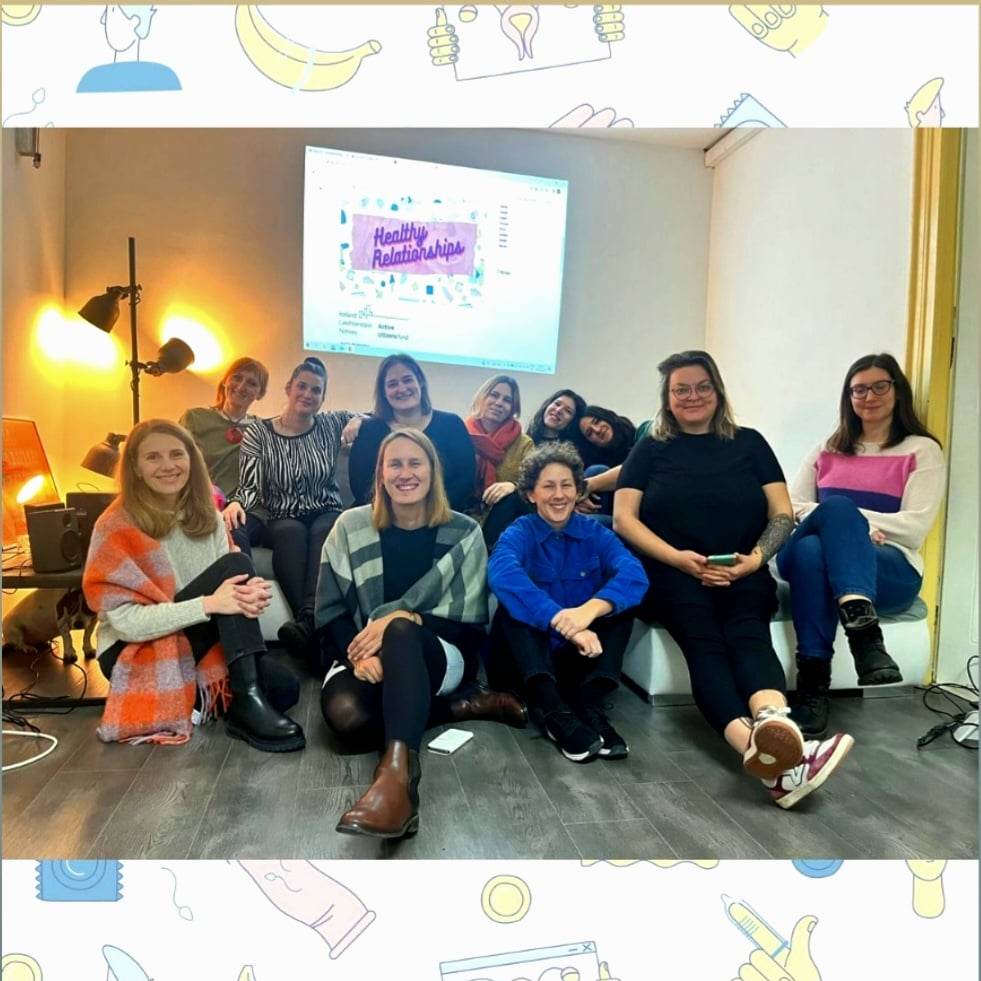 From January 16th to 19th we had the honor of hosting our partners on the "Healthy Relationships" project from the non-governmental organization KUN Center for Equality and Diversity from Norway for the exchange of knowledge, experience and capacity building in the implementation of comprehensive sexual education (CSE).
The "Healthy Relationships" project focuses on the problem of the lack of content in the field of comprehensive sexual education in school curricula and insufficient recognition of its importance.
"Healthy Relationships" is a project led by SOS Rijeka – Center for Nonviolence and Human Rights, Lesbian Organization Rijeka "LORI", Association Delta, Association for Human Rights and Civic Participation PaRiter, local and regional self-government units: City of Rijeka and Varaždin County, and non-governmental organization KUN Center for Equality and Diversity from Norway.
During the first two days of the training, we exchanged experiences in gender equality and empowerment, balancing private and work life, gender-based violence, and gender diversity. We learned a lot of new information, generated new ideas, and gained insight into the functioning of our organizations in Croatia and Norway.
Following, KUN educators held a two-day workshop on sexual education open to everyone who wants to implement content from the field of CSE in their work, with particular emphasis on people who work with children and young people in Primorje-Gorski Kotar, Varaždin, and Sisak-Moslavina counties. Over 20 educators, teachers, psychologists, and people from the civil sector attended the workshop. We got acquainted with many useful work methods and practical ways of implementing CSE topics at all levels of education from kindergarten to working with adolescents.
Enriched by this experience, we return to research activities!
The "Healthy Connections" project is supported by €90,000.00 of financial support from Iceland, Liechtenstein, and Norway within the framework of the European Economic Area and Norwegian grants.